It's that time of year again when red balloons, flower bouquets, heart-shaped chocolates, musical cards and elaborate dinners seem to pop up around you. That's all well and good – but if this is not what you'd typically fancy doing on February the 14th :
here are five destinations that will help you avoid everything stupid cupid
and still let you celebrate this day in a unique and unconventional way.
1)Blend your own perfume in THE BAHAMAS
Never one for sitting around waiting to buy you something off an Amazon wishlist?  Then, gift yourself a handcrafted perfume on Valentines Day this year. In Freeport, a city in the Bahamas, you can combine various aromatic oils and make your own signature scent. Ain't it a novel concept? Built inside a 19th century Bahamian pink and white mansion, the perfume factory in Freeport is home to some of the best fragrances of the region. Use any one of the 35 scents to make the perfect combination. Then all you have to do is to choose a fancy bottle, give it a classy name and take it back home.
2) friendship is no. 1 in Finland
February 14th needn't be the sole purview of romantic love. This year, why not treat your best friend to a winter weekend trip and celebrate your friendship in style in Finland? Here, Valentine's Day has very little to do with couples and crushes. Instead, the Finnish prefer to celebrate friendship. Gifts, chocolates and flowers are sent only to friends and loved ones. You can participate in gala carnivals and festivities organised in all the major cities with friends, old and new.
3) CELEBRATE SWEET SOLITUDE AT DEVON ISLAND
If you turn into the Grinch during this time of year, put on your boots and head to the Truelove Lowlands area of Canada's Devon Island. The world's loneliest island is anything but sweet and romantic and would make for a perfect expedition for anyone weary of being besieged by red-and-white decorations. Be a vagabond and wander as you please; Devon island was abandoned in 1950's, and is uninhibited. It's also the closest you can get to Mars, so for die-hard fans of Star Trek or the Matt Damon flick 'The Martian', this is THE place to go. There may not be too many places to stay so you might just have to make do with sharing a tent with the NASA crew.
4) TRADE ROMANCE FOR ADVENTURE IN Oman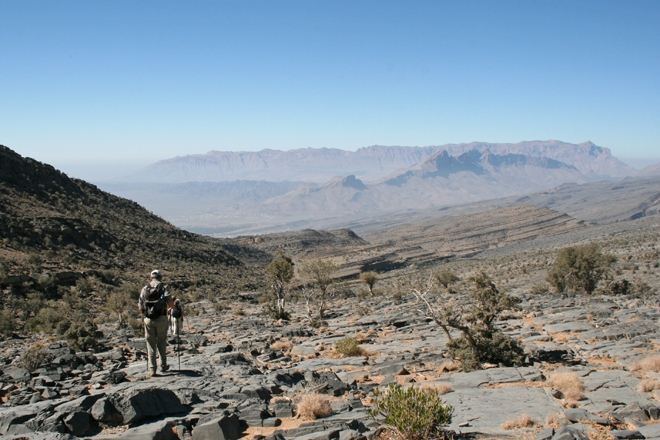 Shy away from romantic packages and head to the wilds of Oman for a Valentine's Day that will linger in your memory. Follow in the footsteps of experienced explorers as you explore the rugged Hajar Mountains walk on the sands of Wahiba, trek up to the old forts of Jabrin and Nizwa and cross the vast emptiness of the Rub Al Khali.
5) OR TREAT YOURSELF TO 'Me TiME' IN THE COTSWALDS 
In the gorgeous Cotswalds, you can wake up late, unwind and relax as you luxuriate in the warmth of a spa and a massage, and spend some time at the pool. You can enjoy exploring the region's rolling hills, walking through medieval villages, churches and stately homes. There is nothing more satisfying than spending hard-earned money on pampering yourself.
So, there you go. Follow one of these recommendations and this year, celebrate not having to celebrate Valentine's Day.