Sure, you've seen The Mummy (starring Brendan Fraser and Tom Cruise) and browsed travel magazines about the country, but how much of what you know about Egypt is really true? 
Here are five misconceptions that are commonly associated with Egypt:
1. Egypt is nothing but a desert
Not really. After all, Egypt is home to the second longest river. If you take a trip around Egypt's countryside or a cruise down the river Nile, you'll quickly realize that the country's natural splendours give its architectural ones a run for their money. 
2. Everyone in Egypt, er, walks like an Egyptian
We're sure you've heard 'Walk like an Egyptian' and probably know most of the lyrics to this popular song:
But, their dance was never actually Egyptian! Egyptians walk just as Portuguese and Indians do; in fact, the only people who 'walk like an Egyptian' are tourists! You just gotta let this one go.
3. You'll be cursed by a mummy
Don't let the movies fool you on this one! You won't get cursed in Egypt because of the tombs. Instead, you'll be amazed by the stories and art about the ancient pharaohs, their kingdom and the legends of the gods. It's truly amazing.
4. Egypt has nothing more than just pyramids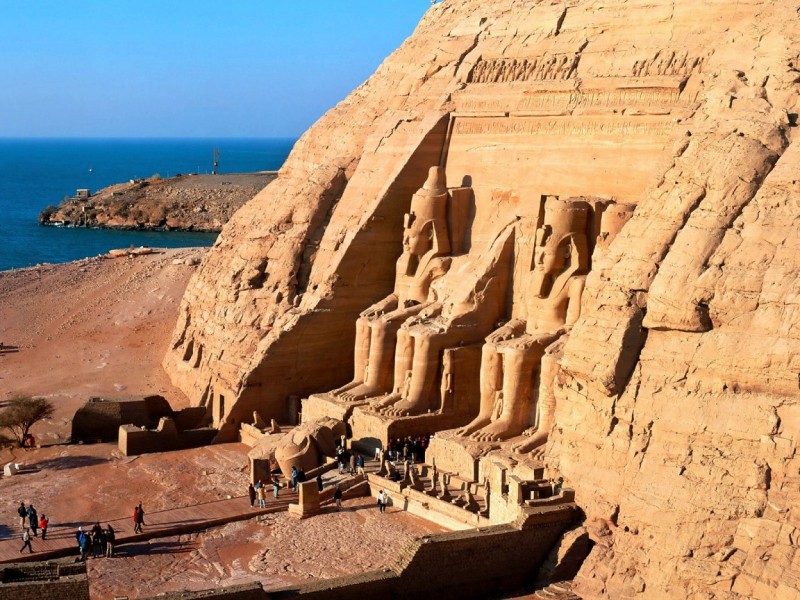 The ruins of Alexandria, Abu Simbel in Aswan, the beautiful beaches of Sharm el-Sheikh – Egypt is filled with plenty of wonders besides the so named Wonder Of The World.
5.

Egyptians use camels as a mode of transport
Just like Indians ride elephants to work, sure.
Now that you know what Egypt is not, discover what Egypt is. Join Our Group Trips To Egypt from India for a travel binge of fun and discovery, featuring visits to the Great Pyramid (and climbing inside one too), a cruise down the river Nile, and plenty of pharaohs, mummies, legends of gods and intrigue.