Each one of us needs to set aside some time for important journeys- journeys that are transformative, that help you retrospect,  relax as well as discover new things about yourself and the world around you. And a trip to Ladakh could just be that journey for you.  Here are 6 changes that you might notice in yourself after travelling to this beautfiul place:
1) You start loving the mountain life
And it's definitely going to be hard adjusting to your normal routines once you're back home. Camping under the Himalayan sky and waking up to the fresh mountain air makes you realize the unhealthy lifestyle you have been leading all along. And nightlife? Well, spending a night lying on the ground looking at the surreal sky, studded with millions of stars, or a long walk along the shores of Pangong sounds any day better to you.
2) Spending time in Ladakh makes you more calm and retrospective
Vast, rugged terrains. Barren mountains. And the silence. All this adds up to some time spent alone to relax and reflect about parts of your life that you wouldn't ponder about on a normal day.
3) Interacting with different people changes your perspective on travelling
You end up meeting different kinds of people wherever you travel, and there will be a lot of eye-openers in Ladakh. You will notice the friendliness and patience of the locals towards inquisitive travellers. The calmness and convictions of young Buddhist monks will surprise you. And there will be other travellers too, from different parts of the world; you get to learn more about where they come from, why they travel and what they think about travelling.
4) You are more open to travelling than before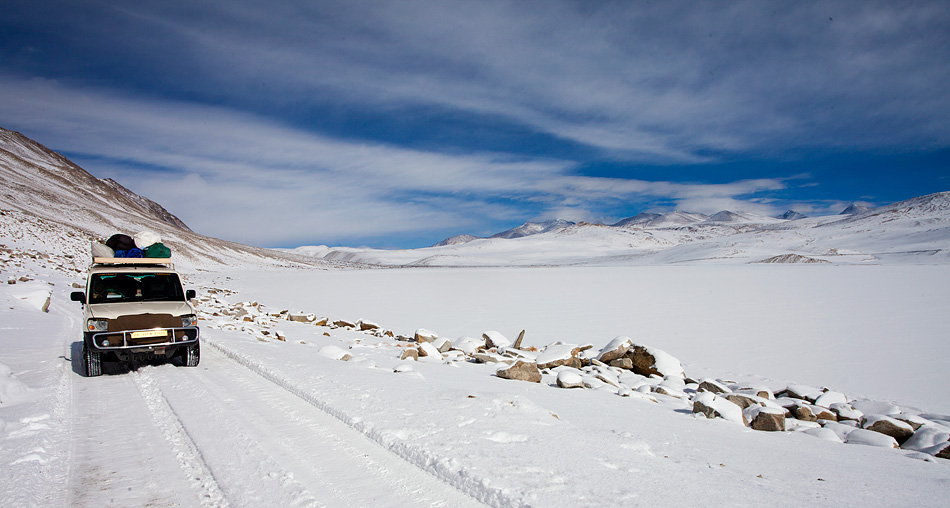 You learn to accept that exploring a new destination is not as easy as it seems. There are things that you'll be clueless about (such as the customs and rituals of the locals), parts of your trip  that you will have to plan on the go and other parts that don't exactly  go as planned. But you also realise that these hurdles are exactly what gives you a sense of achievement and satifsfaction at the end of your journey.
5) You feel humbled by the sheer vastness and beauty of its landscapes and skies
When you reach the foothills of the Himalayas, you realize how small you are when compared to Ladakh's massive mountain ranges and the endless slopes that stretch beyond the horizon.  And it's a humbling experience- to feel like a tiny insect in front of nature's vast creations.
6) You are more confident at doing things that once seemed almost impossible
That's right. There could've been a time when you would've felt that hiking up those rugged, hilly regions or rafting across a rapid, torrential river were feats you could never imagine doing. But not anymore. All it takes is a journey to Ladakh and you've checked off a lot more from your bucket list than you previously thought possible.